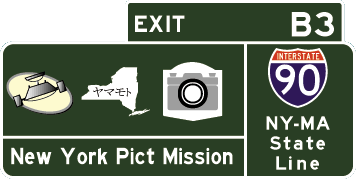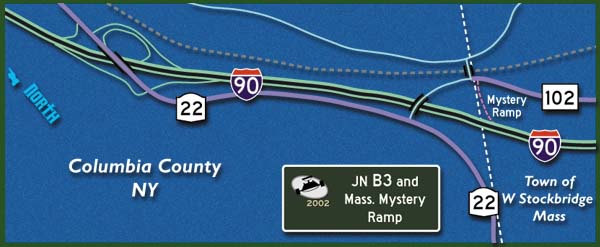 Use this map to kinda find your way around.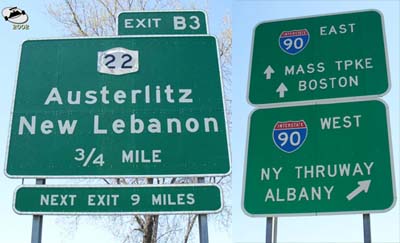 Two BGS's at junction B3. The first one is the westbound advance warning for junction B3
The second is a sign at the entrance ramp southbound on NY 22. Click on either to have a better look.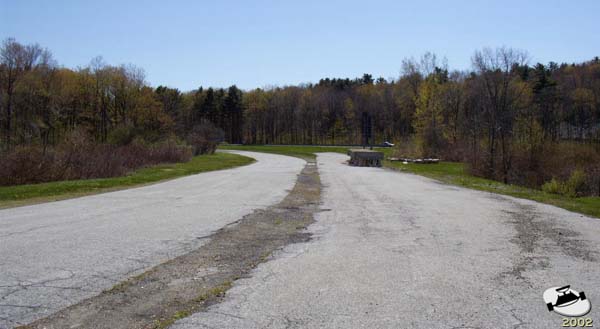 The "Mystery ramp" on the map above. This is just over the MA line, and it's fenced in. I went over the fence to get this snap...Just my luck a MassPike guy would show up at that moment(Just after I snapped this), and asked what I was up to. I told him, and he split-kinda mystified. At least he didn't call the coppers.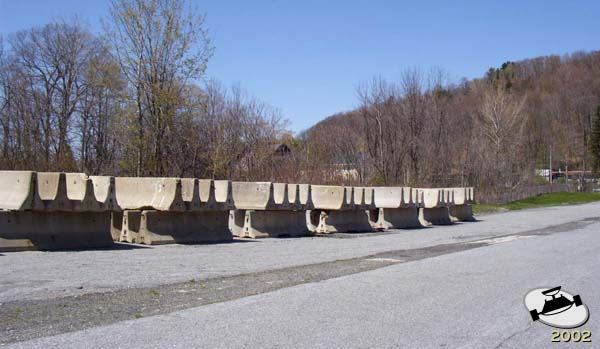 Temporary Jersey Barrier storage on the Mystery ramp.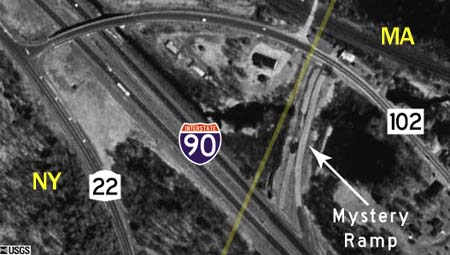 This modified 1998 Terraserver image shows the Mystery ramp from the air. Now from the looks of this, it looks like a bidirectional connector to Mass 102-and may have once been the western end of the MassPike-the most logical guess I can make-though why anyone would end a major cross-state motorway literally in the middle of nowhere escapes me-except if they were anticipating that a connection would be built. If anybody has any hints on this email me.






NY 22 almost meets MA 102 west-it's just 0.24 miles from NY 22 to the western end of MA 102. The first three signs are at the state line: The "State Highway limits" are at the state line-two signs posted on either side of the pole. The last sign assembly is the junction assembly on NY 22. This is NYSDOT work-and they liven up the "Mass" square a little bit-at least you can tell what state you're going into. Incidentally ,the link to Mass 102 does not have a reference number posted-it's reference route 980D(thanks to Chris Jordan for that info)-but it's NYSDOT work just the same.






Looking west into New York at the state line.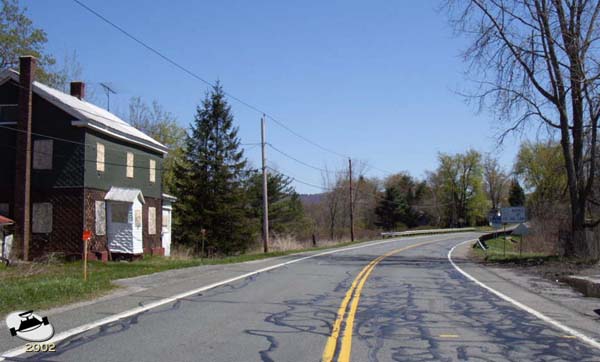 Looking east into Mass. on MA 102.




---