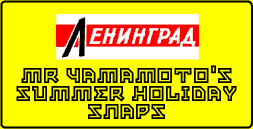 Well not really, This is actually a picture souvenir of Leningrad(St Petersburg, to YOU, buddy) that I found in a shop a long time ago. This piece is undated, but I'd hazard a guess that it is circa late 40's early 50's. It was published by the "Foriegn Languages Pulishing House" and an L. Zivert is the credited photographer.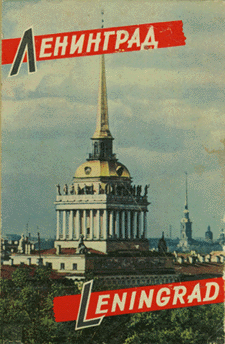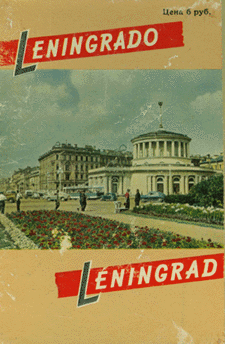 The Covers of the Postcard book. The front shows the Admiralty Spire, the back shows the "Ploschad Vosstaniya" Underground Station.
Now I decided to put the whole thing on one page, with the pictures in the exact sequence they are to be found in the postcard book. There are 31 snaps, so it might take a bit of time to load.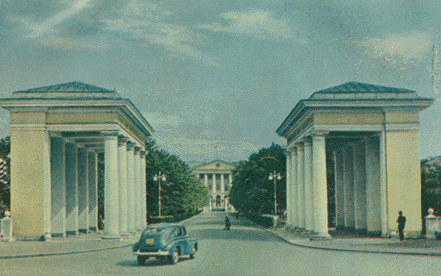 Smolny. I don't know if this refers to the street or the sets of columns flanking the road. I think it's the latter.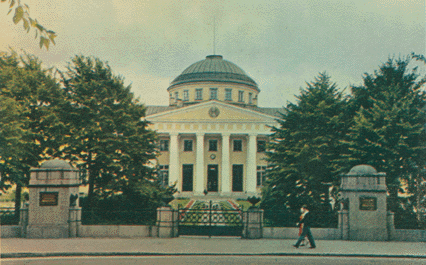 Taurida Palace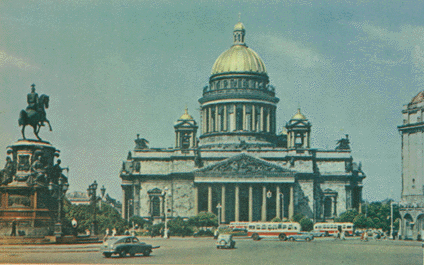 Saint Issac's Cathedral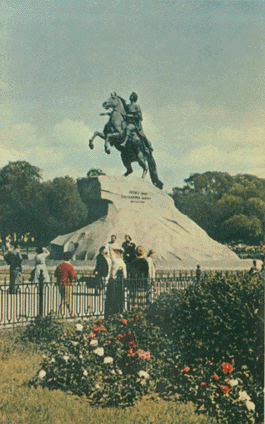 Monument to Peter I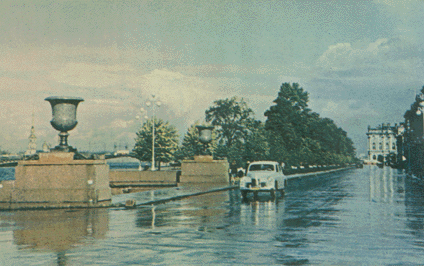 Admiralty Emabankment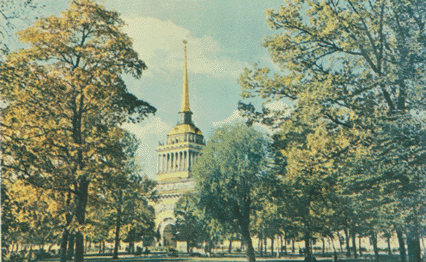 The Admiralty(the Admiralty spire is the background image for this page)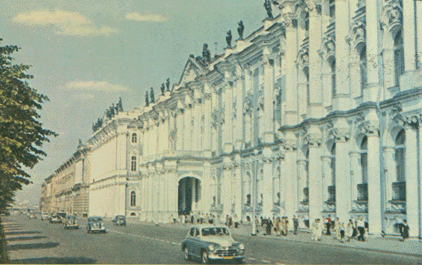 Winter Palace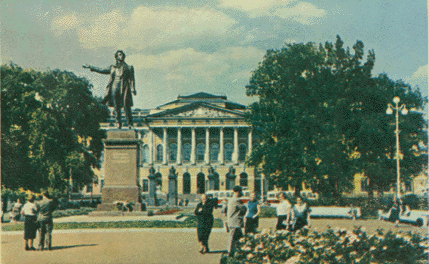 Arts Square-The statue was not identified.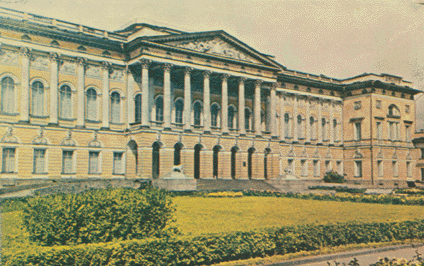 State Russian Museum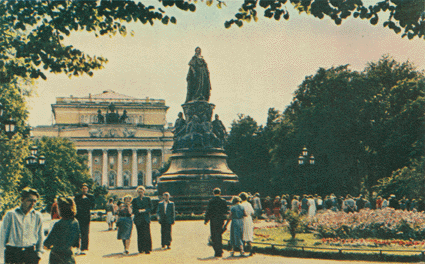 Pushkin Academic Theatre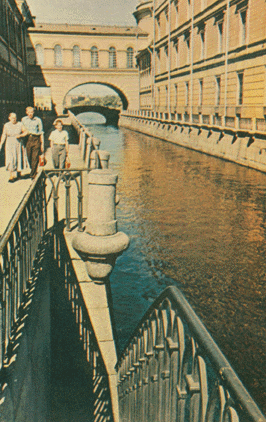 Winter Canal-Kinda reminds you of Venice, doesn't it?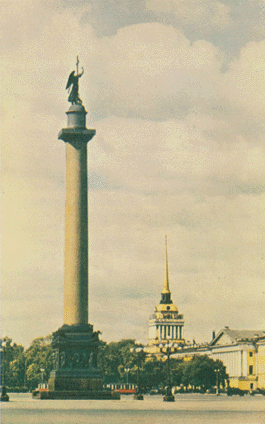 Alexander Column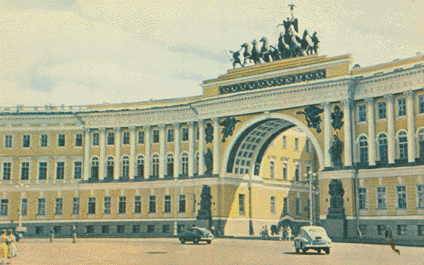 Triumphal Arch of the Former General Headquarters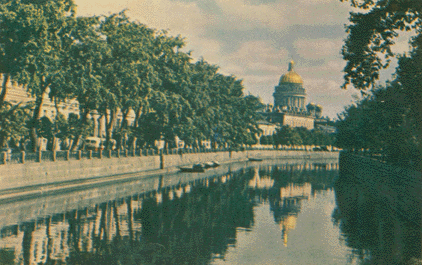 Moika River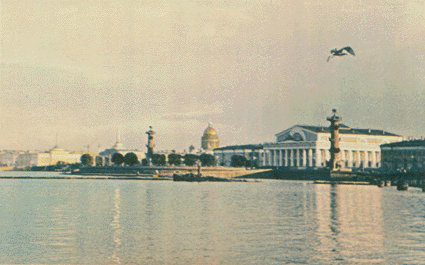 Spit of Vasilyevsky Island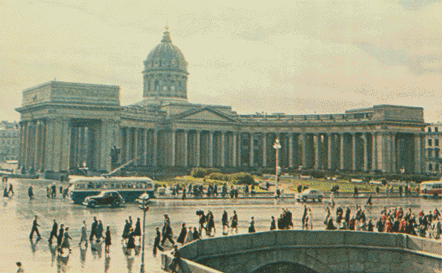 Nortre Dame de Kazan(Kazan Cathedral)
Roadgeeks might want to have a look at that traffic light with the red on the bottom. Until I had a look at this snap, I thought only the Italians went for upside-down lights.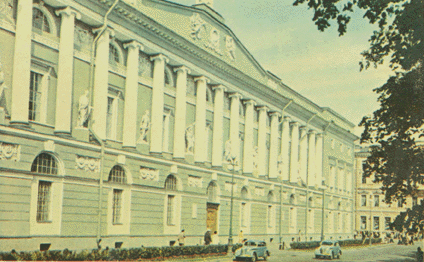 Saltykov-Shchedrin State Library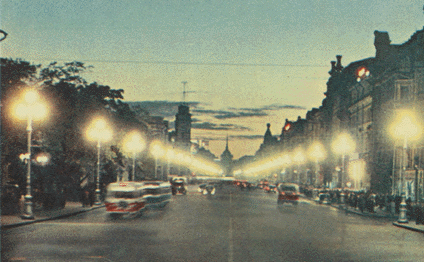 Nevsky Prospect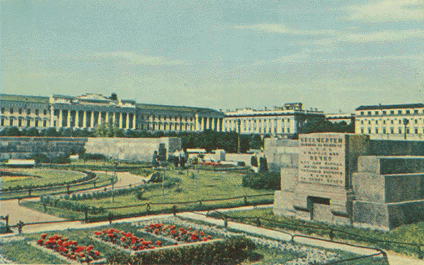 Field of Mars-A monument to the martyrs of the Revolution(1917-19). Hmm. Commie Martyrs.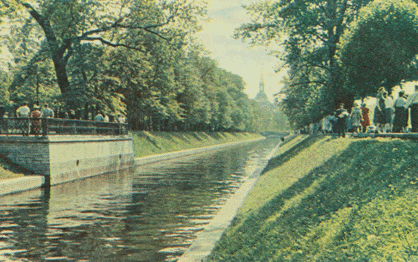 Swan Canal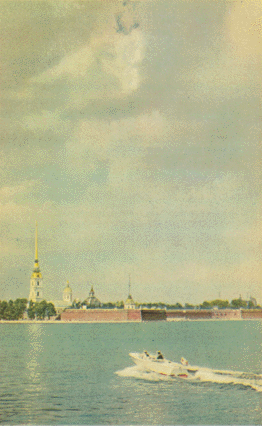 Peter and Paul Fortress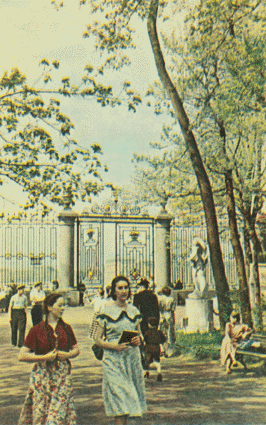 Summer Garden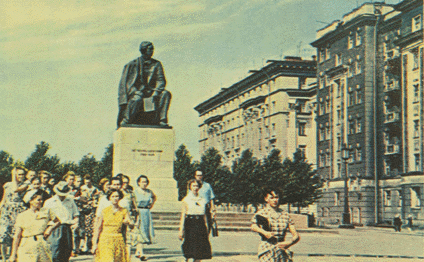 Monument to N. Chernyshevsky-1947
Moskovsky Prospect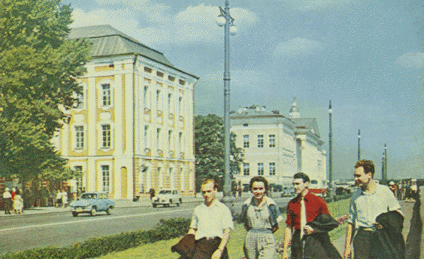 Leningrad University-Check the dude w/the white tie-red shirt combo. He was "Now" way back then.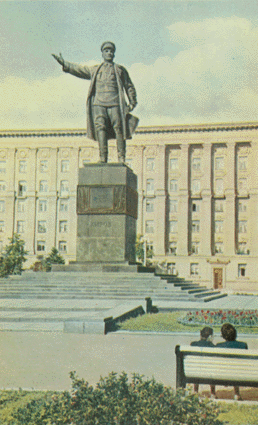 Monument to S. Kirov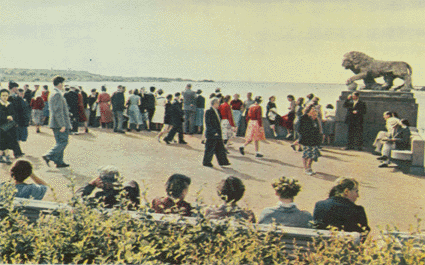 Spit of Yelagin Island(Spitting not allowed)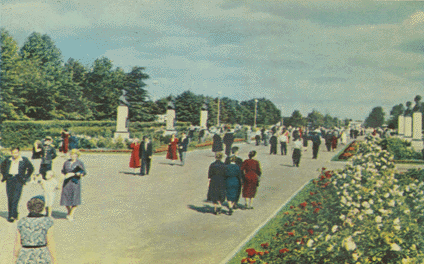 Victory Park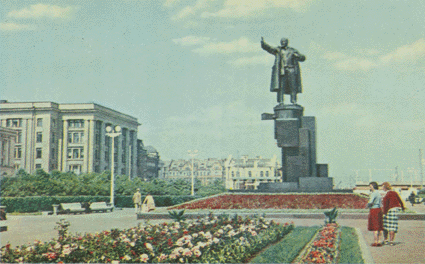 Monument to Lenin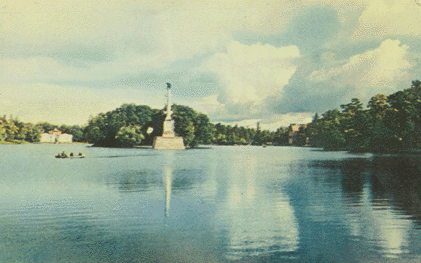 City Of Pushkin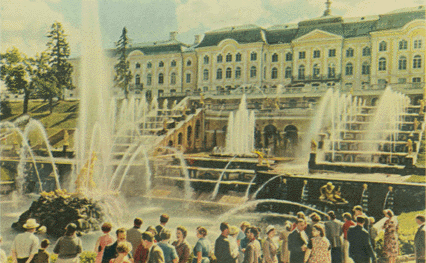 Grand Cascade in Petrodvorets